Dockside Engine Machining

Salvage Those Damaged Blocks...
Do you have an engine block that has cavitated cylinder liner o-ring sealing areas in any of the following blocks: Cat 3304 / 3306 / 3406 / 3408 / 3412 / C-15 / C-16 / C-18Cummins 855 / N-14 / K-19 / KTA-1150 / K-38 / K-50 / K-60?
Avoid pulling the engine. I can professionally repair, In-frame or In-hull. Call me at Rutt's Machine Inc. TODAY to register for a $100 discount on your 1st future job with me. I will travel ANY distance, (even by air) Call 717-368-8532(cell) or Toll free 888-367-3011 Ask for Don Weaver
Before...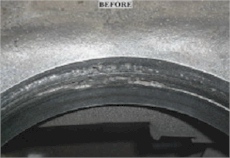 After...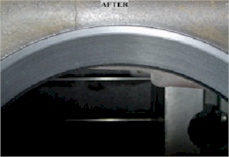 Email us at
service@ruttsmachine.com